Product Description
Opearating principle

Scope of delivery
- Heat pump host
- Water tank

Installation types
- Roof, balcony and other outdoor ground.

Advantages and benefits
- Safety assurance due to separated electricity and water during heat exchange.
- Provide 24 hours / all weather hot water with constant temperature.
- Compact and delicate host design; flexible installation of both host and water tank.
- Heat exchange coiler between inner tank and insulating layer to avoid coiler corrosion.

Performance characteristics
- Operating under Reverse Carnot Cycle; conduct heat exchange by refrigerant recycling.
- Heat exchange coiler in water tank; pressurized operating without water pump.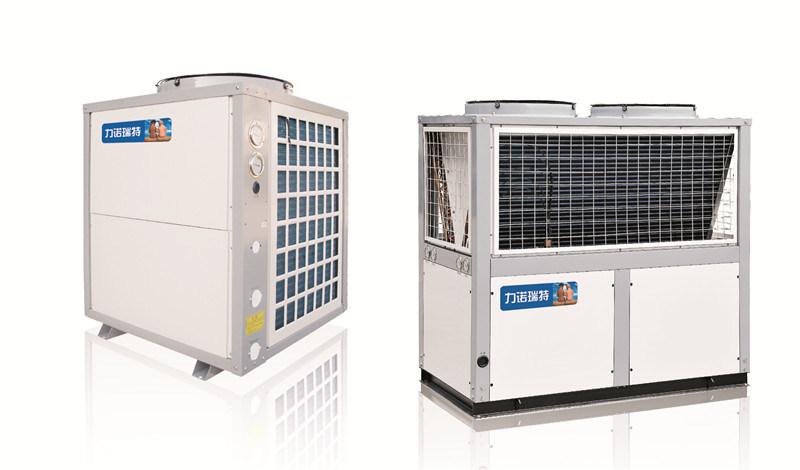 Specification
| | | | | |
| --- | --- | --- | --- | --- |
| Series | KF1-80/150 | KF1-120/200 | KF1-160/300 | KF1-175/500 |
| Heating output (W) | 3700 | 5500 | 7200 | 8000 |
| Hot water output ( L/h) | 80 | 120 | 160 | 175 |
| Hot water temperature (°C) | 40~55 | 40~55 | 40~55 | 40~55 |
| Power supply | 220V/50Hz | 220V/50Hz | 220V/50Hz | 220V/50Hz |
| Rated input power (W) | 930 | 1340 | 1800 | 2000 |
| Pipe diameter (mm) | Φ9.52/Φ6.35 | Φ9.52/Φ6.35 | Φ12.7/Φ6.35 | Φ12.7/Φ6.35 |
| Host weight (kg) | 30 | 34 | 48 | 43 |
| Host dimension | 795x540x 255 | 795x540x 255 | 795x540x 255 | 780x540x 260 |
| Refrigerant charge(g) | 930 | 1230 | 1280 | 1800 |